Bangkok's Riverside Attractions
Situated on the enchanting Chao Phraya River, the hotel is situated in one of the most scenic locations in Bangkok. The river connects you to many of the top attractions in Bangkok, all reachable by the Chao Phraya Tourist Boat. Boats are a convenient and affordable way to get around the city, stopping at 10 major piers with convenient access to sites. We recommend:
Wat Arun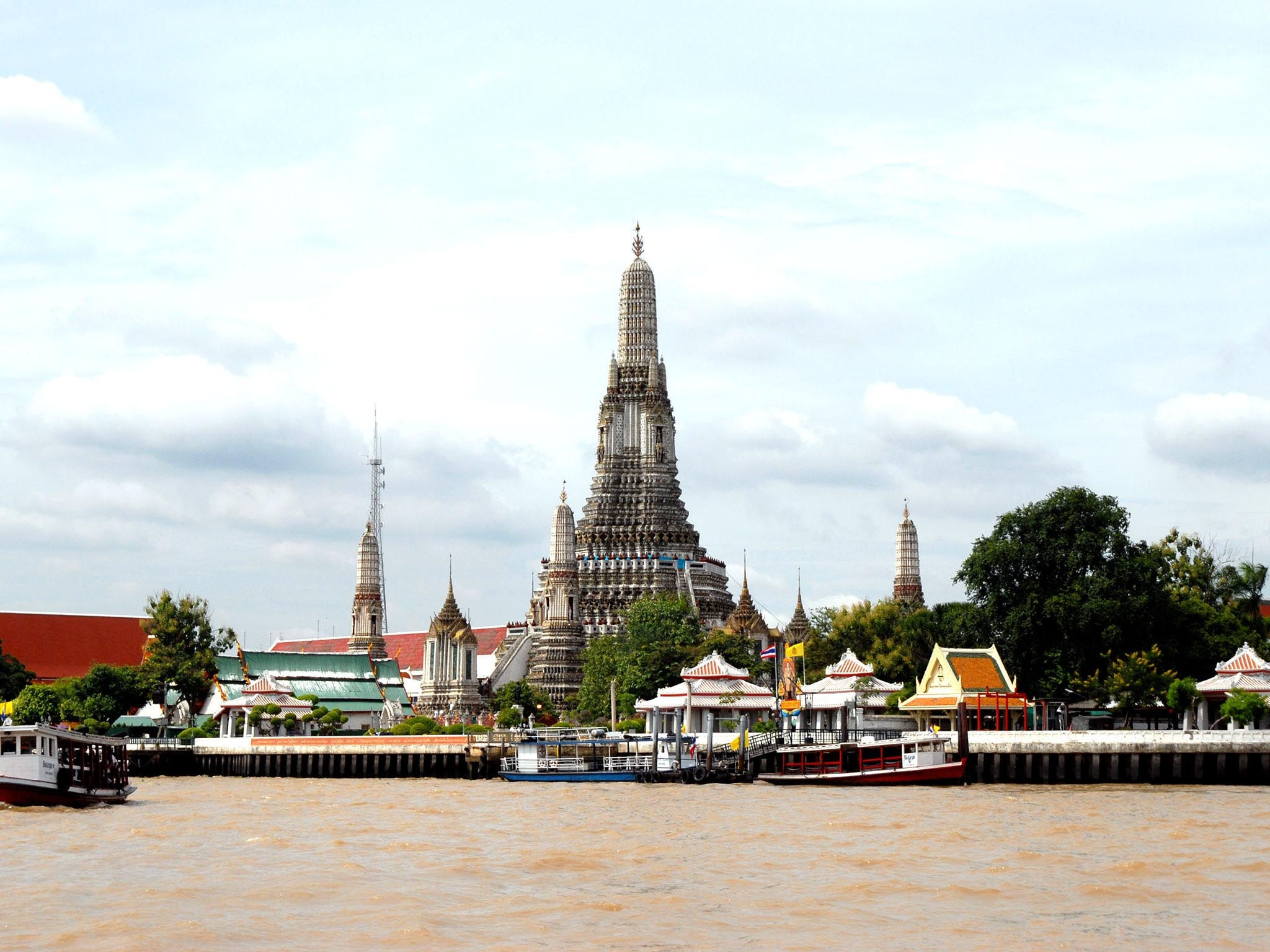 Wat Arun is a symbolic landmark of Thailand. Here, the first morning light reflects off the temple's surface with pearly iridescence. The majestic Prang (spires) of the Temple of Dawn pepper the skyline on the Nonthaburi Bank of the Chao Praya River.
Operating hours: Open daily, 8 am to 5.30 pm
Admission: 50 baht
To get there: Tha Tien Pier
The Grand Palace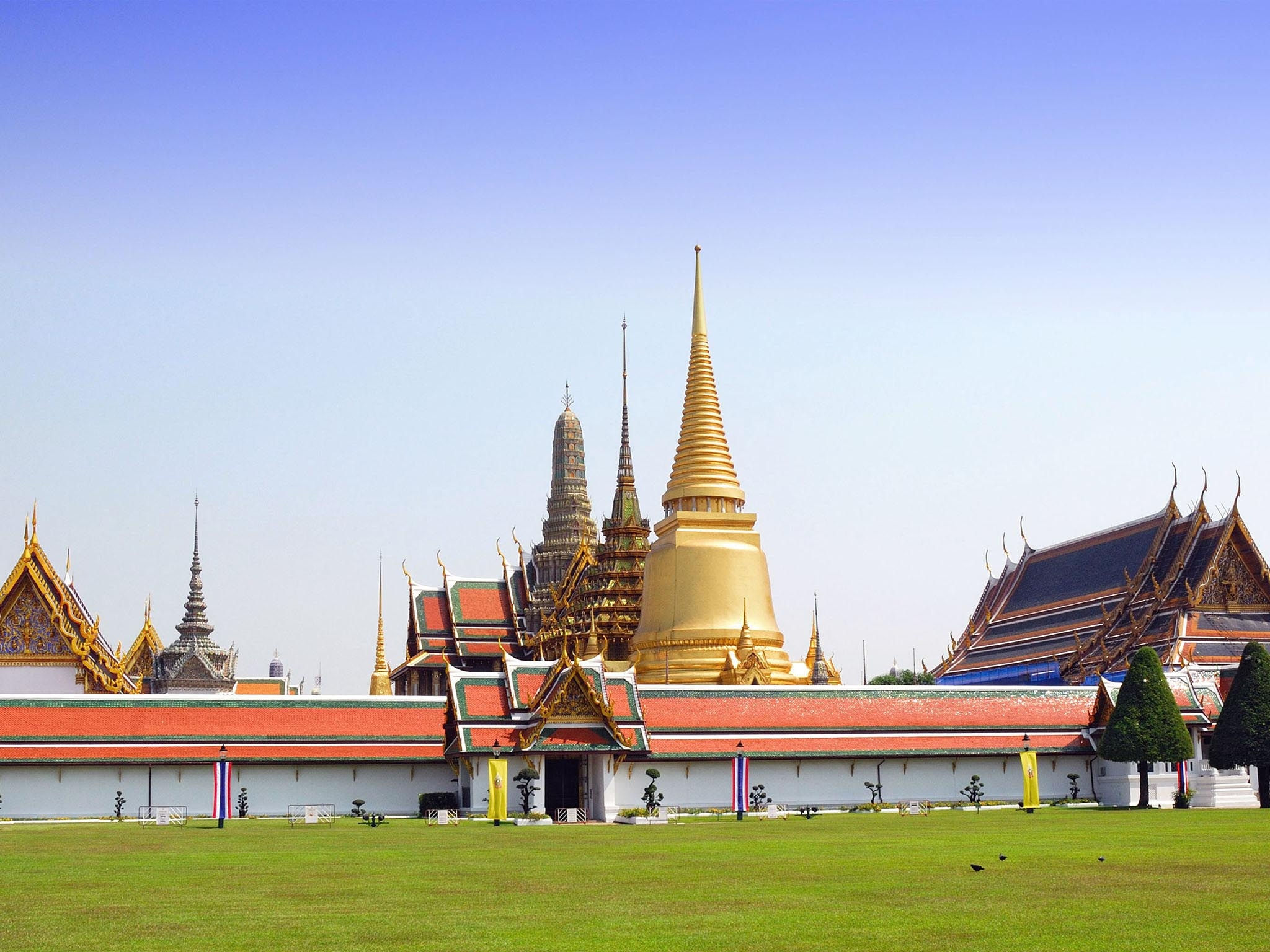 The Grand Palace is one of Thailand's most popular historic attractions. Since 1782, it has been the official residence of the Kings of Siam (and later Thailand). The king, his court, and his royal government resided in the palace until 1925. Today, the Grand Palace is used for official events, royal ceremonies, and state functions.
Operating hours: Open daily 8.30 am - 3.30 pm
Admission: 500 baht
To get there: Maharaj Pier
Wat Pho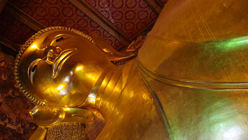 Near the Grand Palace, Wat Pho is one of the oldest and largest temples in Bangkok. Be sure to visit the 46-meter long Reclining Buddha in the Ordination Hall, for which Wat Pho is renowned. The temple has traditionally been a place of education, especially for Thai medicine and massage. You may enjoy a traditional Thai massage at the on-site school.
Operating hours: Open daily, 8 am to 5 pm
Admission: 100 baht
To get there: Tha Tien Pier
China Town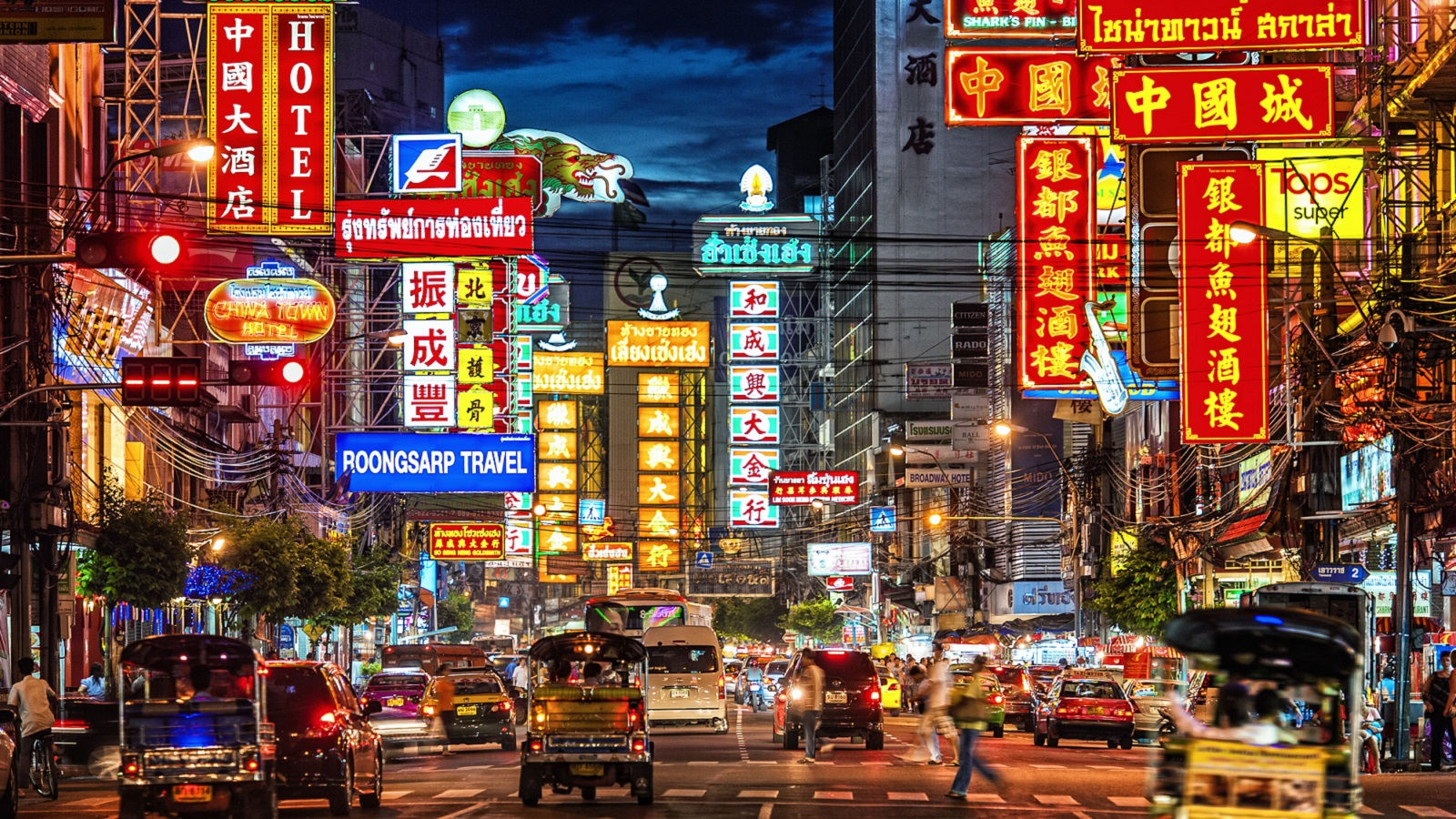 Located off Yaowarat Road, Bangkok's Chinatown is a popular shopping and dining destination. This colorful labyrinth of narrow alleys and backstreets is packed with market stalls, innumerable gold shops, and street-side food vendors. Contemporary foodies flock here after sunset to explore the vibrant cuisine. Explore Chinatown and discover how the Chinese community has preserved their cultural traditions, celebrations, and identities for hundreds of years.
To get there: Ratchawongse Pier
Flower Market (Pak Klong Talad)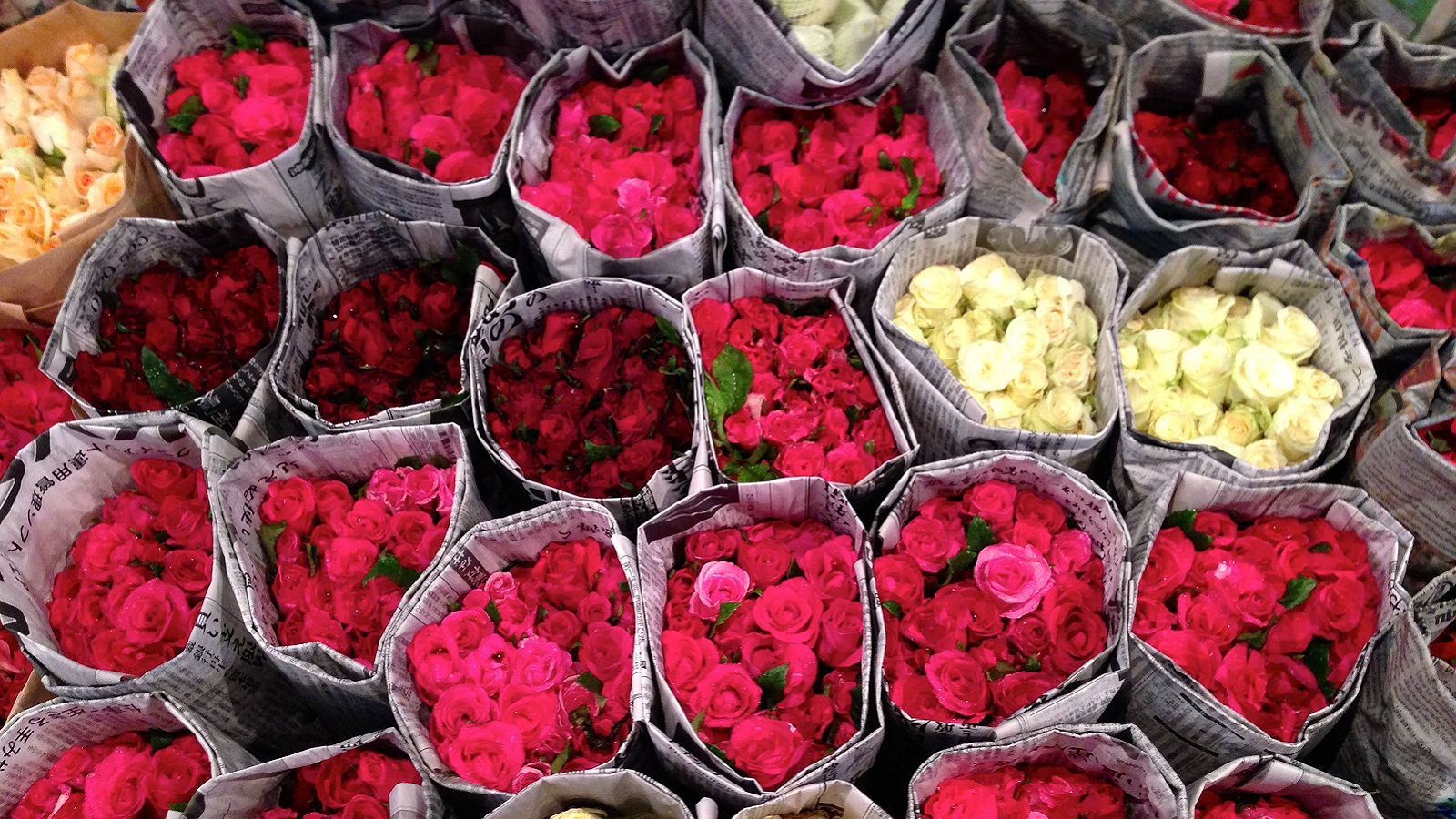 Historically a fish market, Pak Klong Talad is now the largest wholesale and retail flower market in Bangkok. Open 24-hours, this market explodes with every color and variety of flower imaginable. We recommend visiting between 2am - 4am, when fresh deliveries are arriving, and as Bangkok's retailers come to claim the very best bunches.
To get there: Tha Tien Pier
Asiatique The Riverfront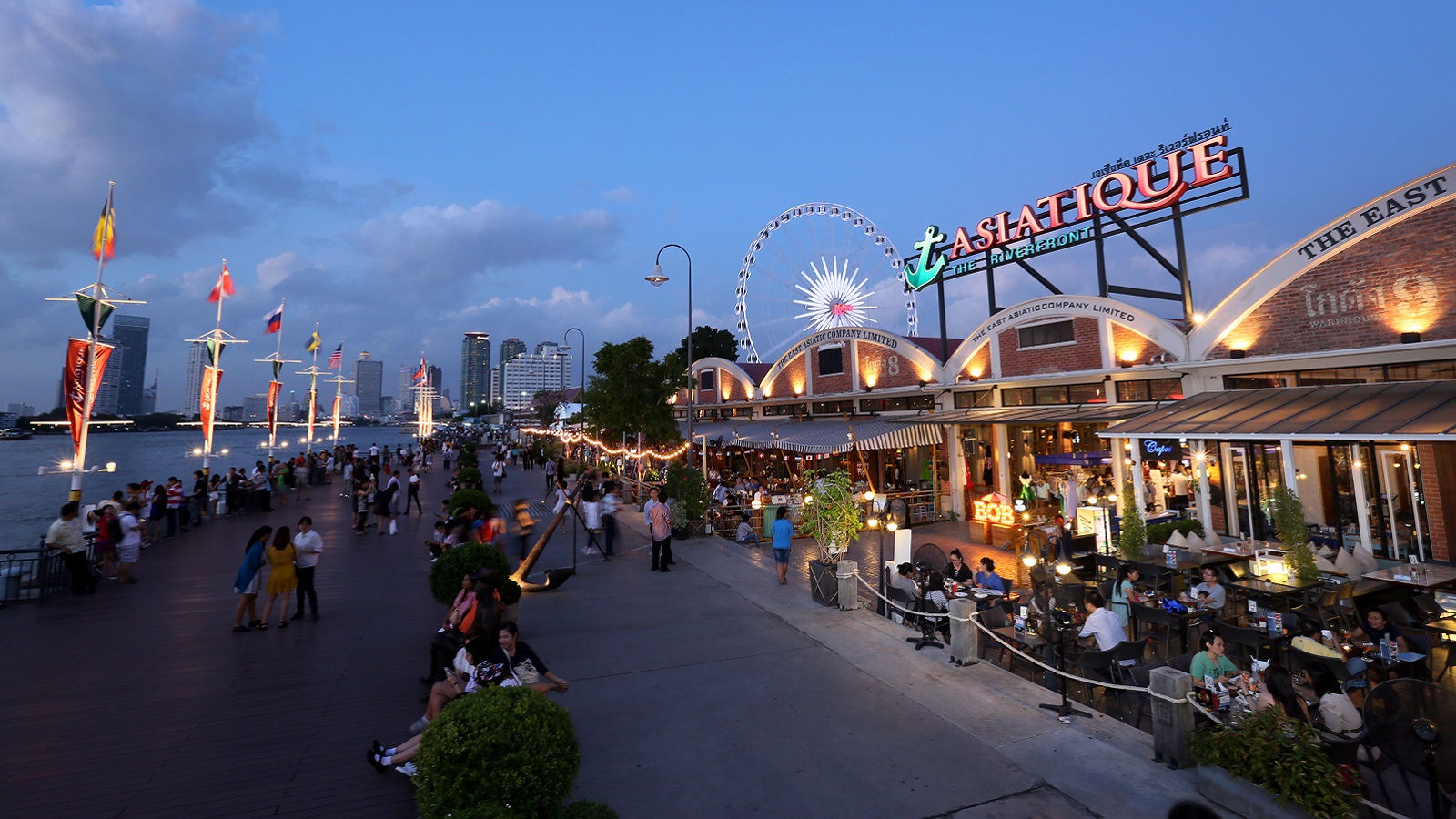 For an eventful day of shopping, dining, sightseeing, activities, and events, visit Asiatique The Riverfront—Bangkok's first large-scale open-air mall. A strong cultural aspect sets this shopping experience apart from the rest. Over 1,500 boutiques sell fashionable clothes, textiles, accessories, souvenirs, and home decor items from local vendors and international sources. Thai, Chinese, Japanese, Italian, and seafood cuisine is served all night in more than 40 restaurants.
Operating hours: Open daily, 5 pm to midnight
To get there: Asiatique Pier
Long Tail Boat Ride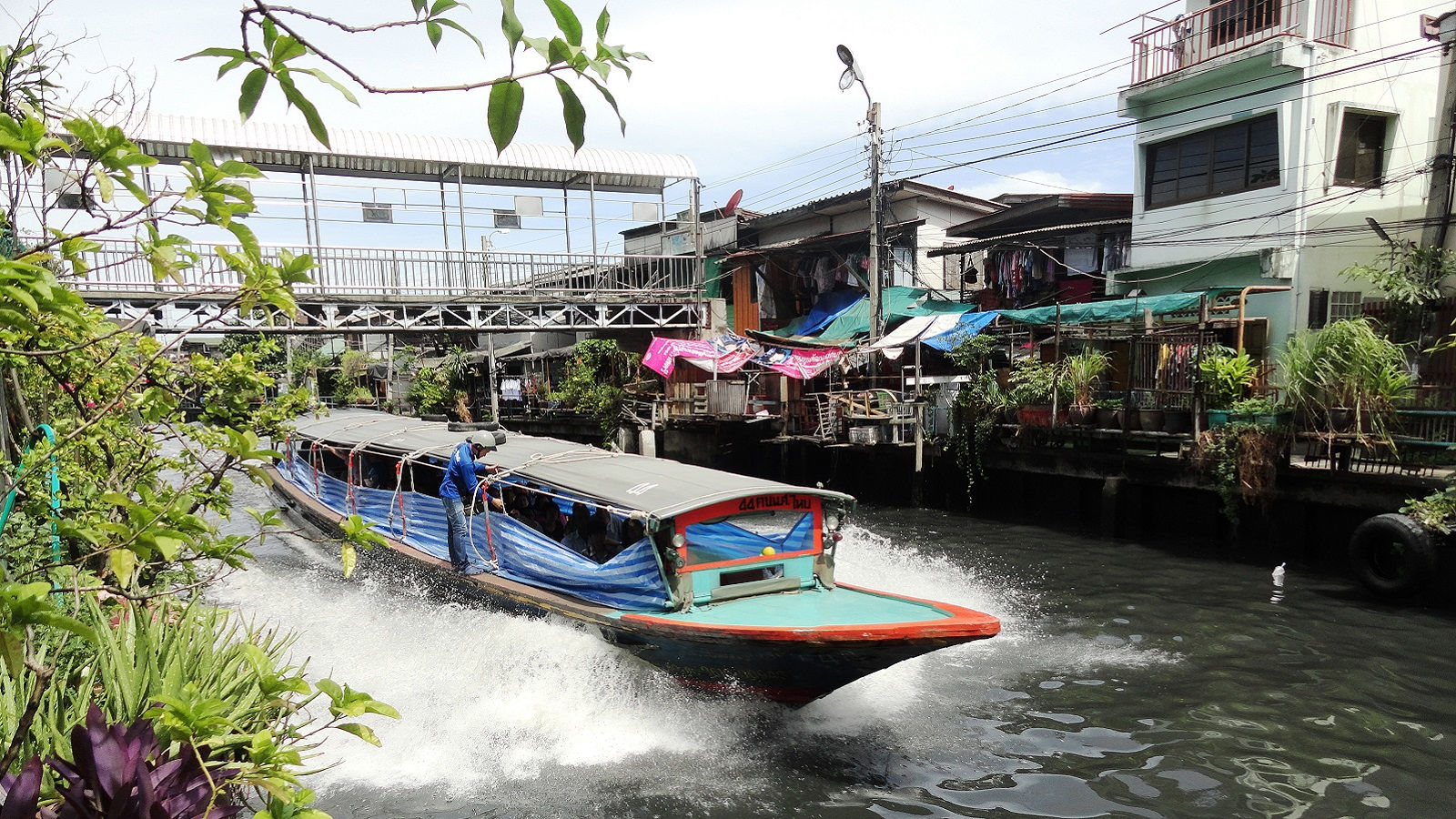 Discover Bangkok's storied past by navigating the klongs (canals) in a long-tail boat, which departs directly from our hotel pier. In Thonburi, on the river's west bank, you can catch a glimpse of the old-world Bangkok that preceded modern skyscrapers and six-lane expressways. Experience local life as you watch traders crisscross the water on small boats packed with fresh fruit and drinks. You can also admire the traditional stilted wooden houses and colonial mansions from the tranquil waters.