Restaurant Offers at Royal Orchid Sheraton, Bangkok
For a romantic date, a festive family meal or a professional lunch, there is always a moment to savour with a meal in one of our highly-regarded Bangkok restaurants. Discover a selection of some of the best dining offers in Bangkok and experience exquisite Thai food at Thara Thong, rich Italian cuisine at Giorgio's, tapas and grills at Riverside Grill, International buffet at Feast and delightful tea time sweets at the Lobby Lounge.
Sunday Brunch
At Feast
Feast invites you for one of Bangkok's biggest seafood displays, Sunday Brunch with a special promotion of Come 4, Pay 3.
Every Sunday from 11.30 am – 3.00 pm, for only THB 2,000 nett per person.

Reserve now
Chinese Delicacies
At Feast
Feast invites you to Chinese Delicacies Buffet Night. Expect a wide variety of famous Chinese dishes such as hot Szechuan soup, suckling pig Hong Kong style, Peking duck and many more.

Every Wednesday night from 06.00 pm – 10.00 pm, for only THB 1,090++. Special Promotion: Come 4, Pay 3.

Reserve now
Lunch & Dinner Buffet
At Feast
Feast offers buffet for lunch and dinner with a wide variety of food from around the world including Thai, Chinese, Japanese, Indian and Western dishes. From freshly-rolled sushi and oysters to wood-fire pizza, exotic desserts and BBQ Grill. Feast is sure to please every age and every taste.
Exclusively for dinner buffet with special promotion, Come 4 Pay 3 on Sunday - Thursday from 06.00 pm – 10.00 pm.
To exclude the Japanese Promotion on September 9 – 18,2016
Enjoy Authentic grilled dishes
At Riverside Grill
Experience authentic grilled dishes whilst watching the river life pass by.
Beer & Tapas
At Riverside Grill
Enjoy an evening by the River with your friends whilst savoring a variety of beer, cider and tapas on Friday October 7, 2016 at Riverside Grill for only THB 599++ per person or discover premium imported beers and ciders for THB 999++ per person.
Wine and Cheese
At Riverside Grill
Indulge in great wines along with a wide selection of gourmet cheeses on Friday October 21, 2016 at Riverside Grill, known for its stylish alfresco Dining & Bar. Only THB 599++ per person or upgrade to our premium wine selection for only THB 999++inclusive of free flow of wines and a wide variety of cheeses.
Create Your Own Pizza
At Giorgio's
Customize a freshly baked pizza and salad with your favorite toppins plus a salad of your choice at Giorgio's, only at THB 500 net per set.
A Taste of Thai Tapas
At Thara Thong
Experience authentic Thai flavors with our 3 sets of appetizers at Thara Thong Restaurant, only at THB 550++ per set.
A Sweet Journey
At Lobby Lounge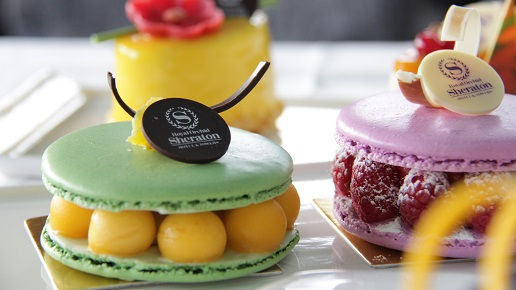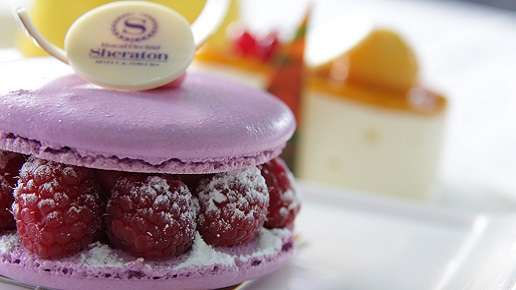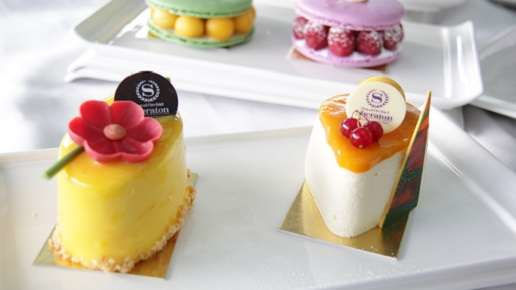 Come enjoy a variety of bakery and pastry at the Lobby Lounge: blueberry cheesecake, premium chocolate brownies or taste classics such as Black Forest cake, Sachertorte cake, Tiramisu, etc. with special prices starting from THB 40++. Let sweetness calm your day, everyday between 11.00 AM – 7.00 PM.