What Lies on the 'Other' Side of the Chao Phraya - Klongsan Plaza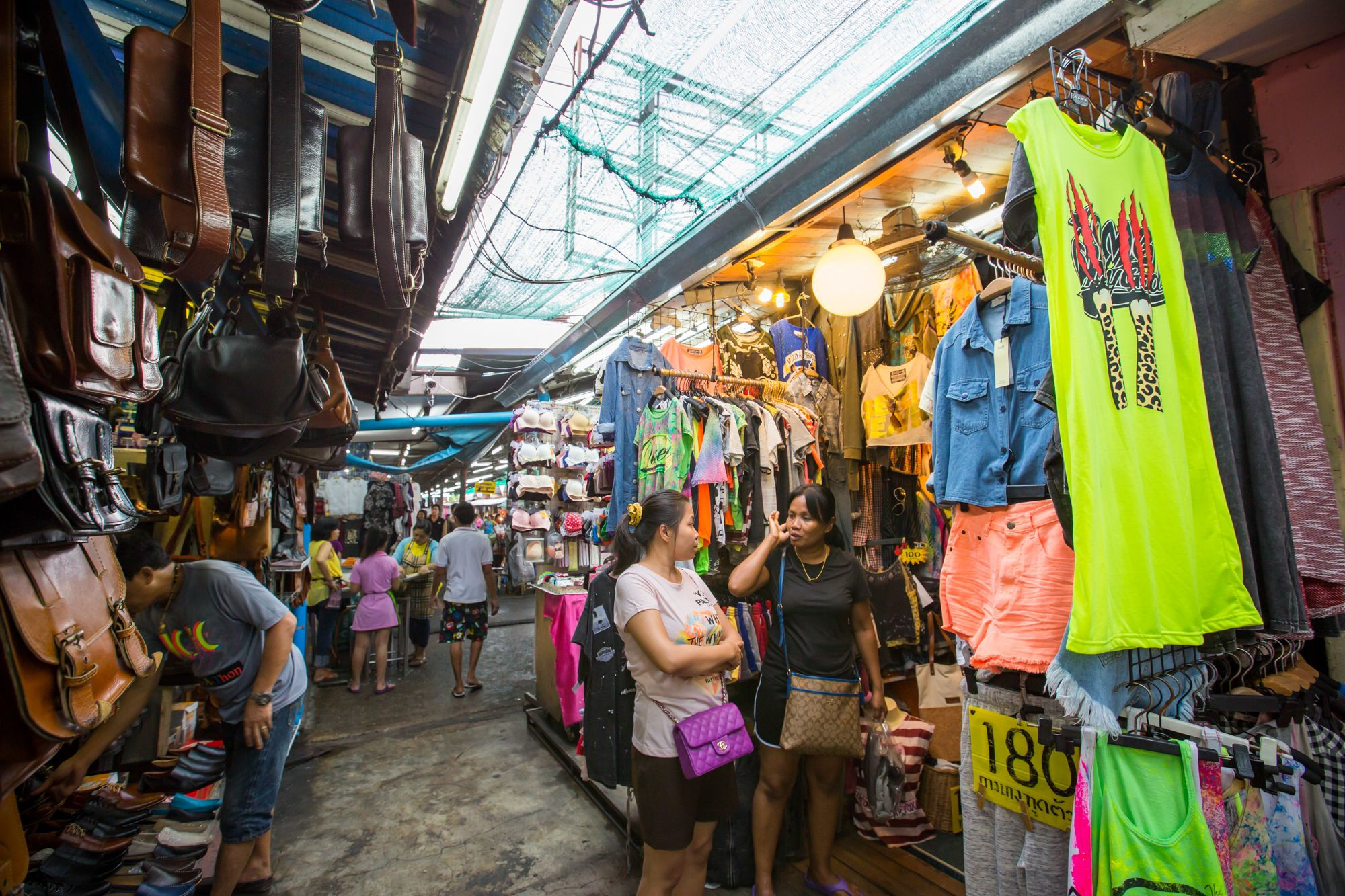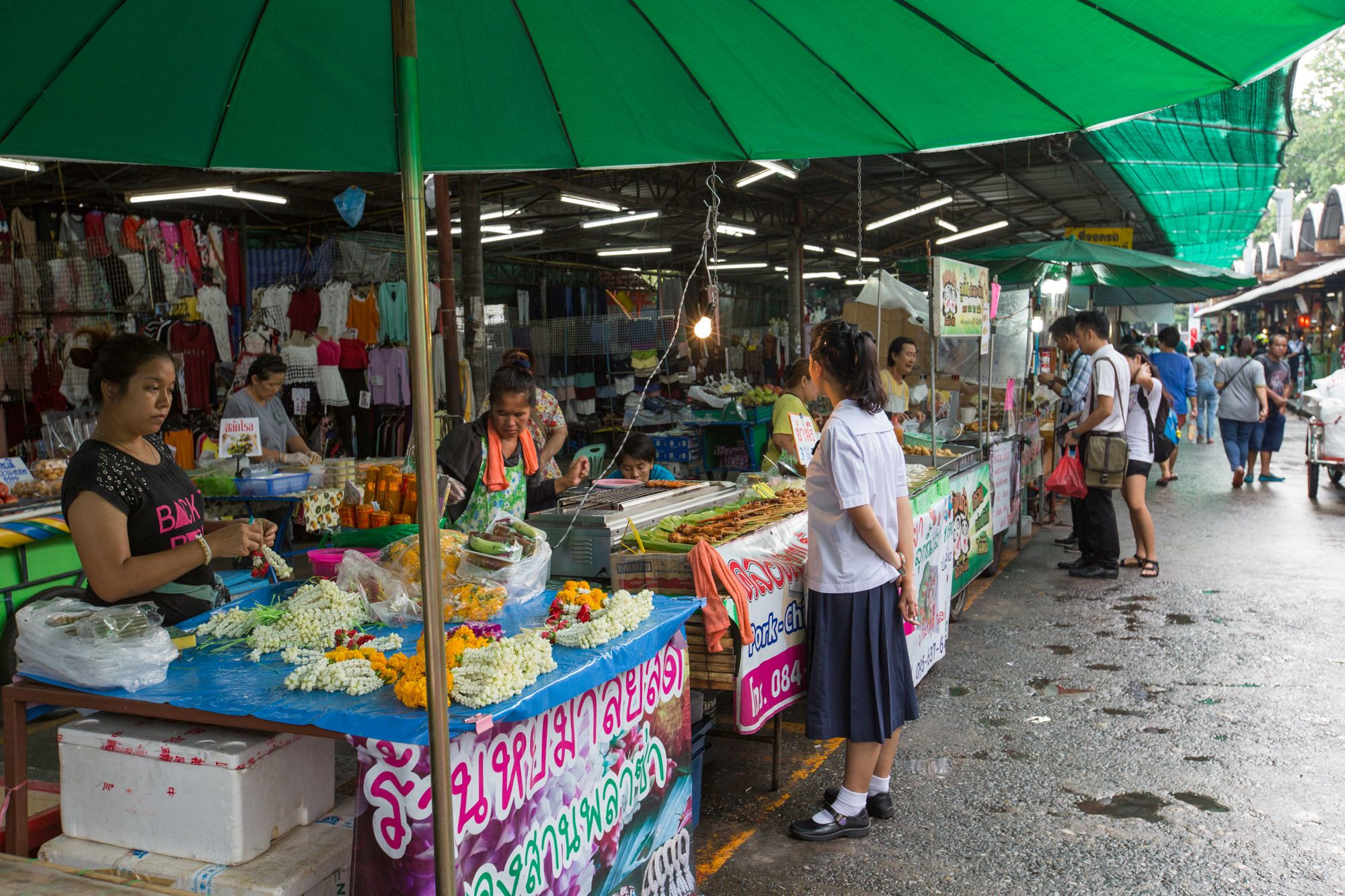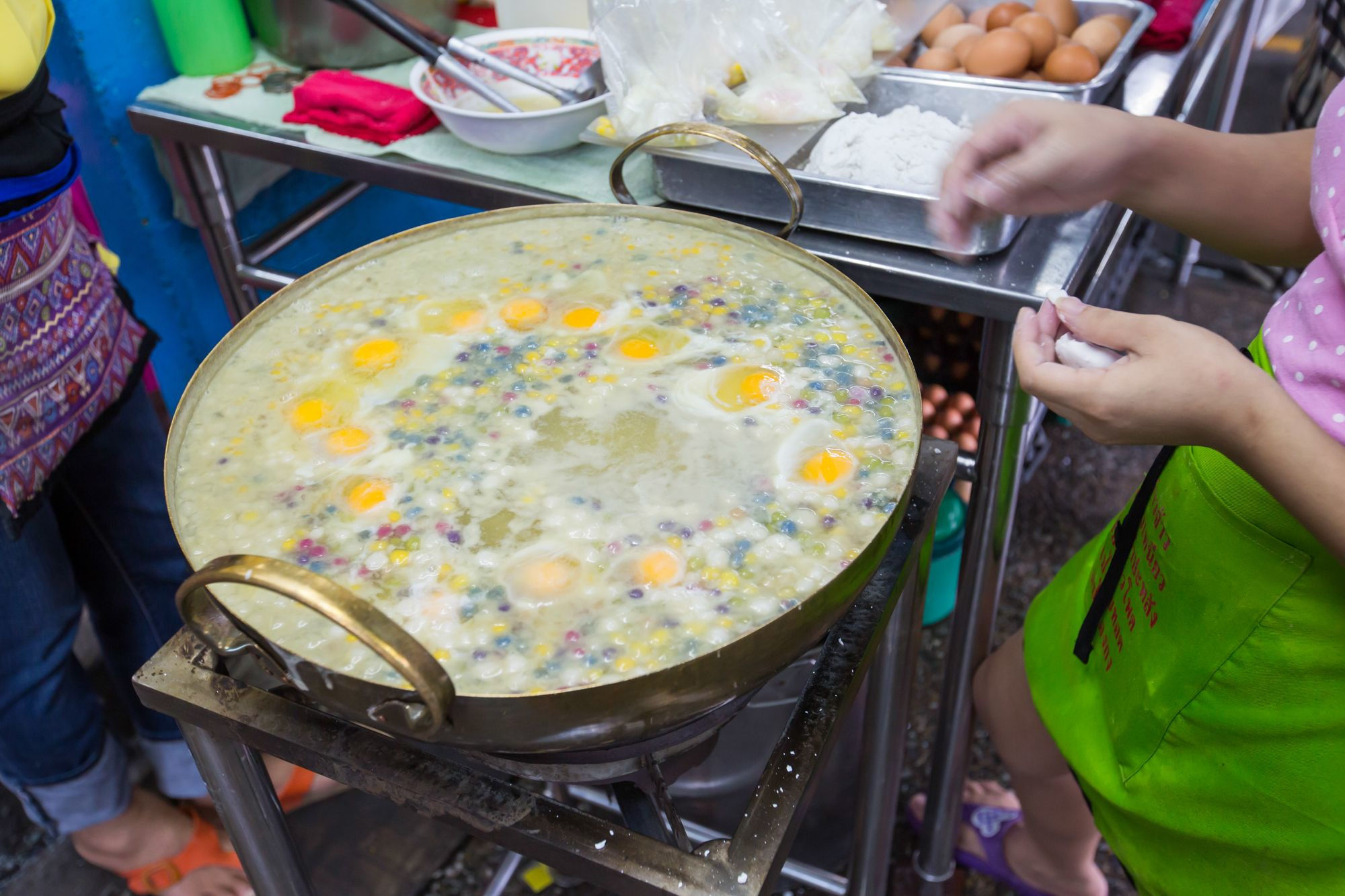 The majority of visitors who make the short two-minute crossing to the western banks of the Chao Phraya River are normally in search of just one thing: The spectacular Wat Arun temple, one of the city's most famous landmarks.
But this less-frequented side of the river - known as Thonburi - has so much more to offer than just temples. Best of all, the range of Bangkok's attractions and quiet riverside communities here present much more of a local feel than the fast paced nature of Bangkok's hectic city center. Klongsan Plaza is a great example of where you can discover Thonburi's laidback atmosphere.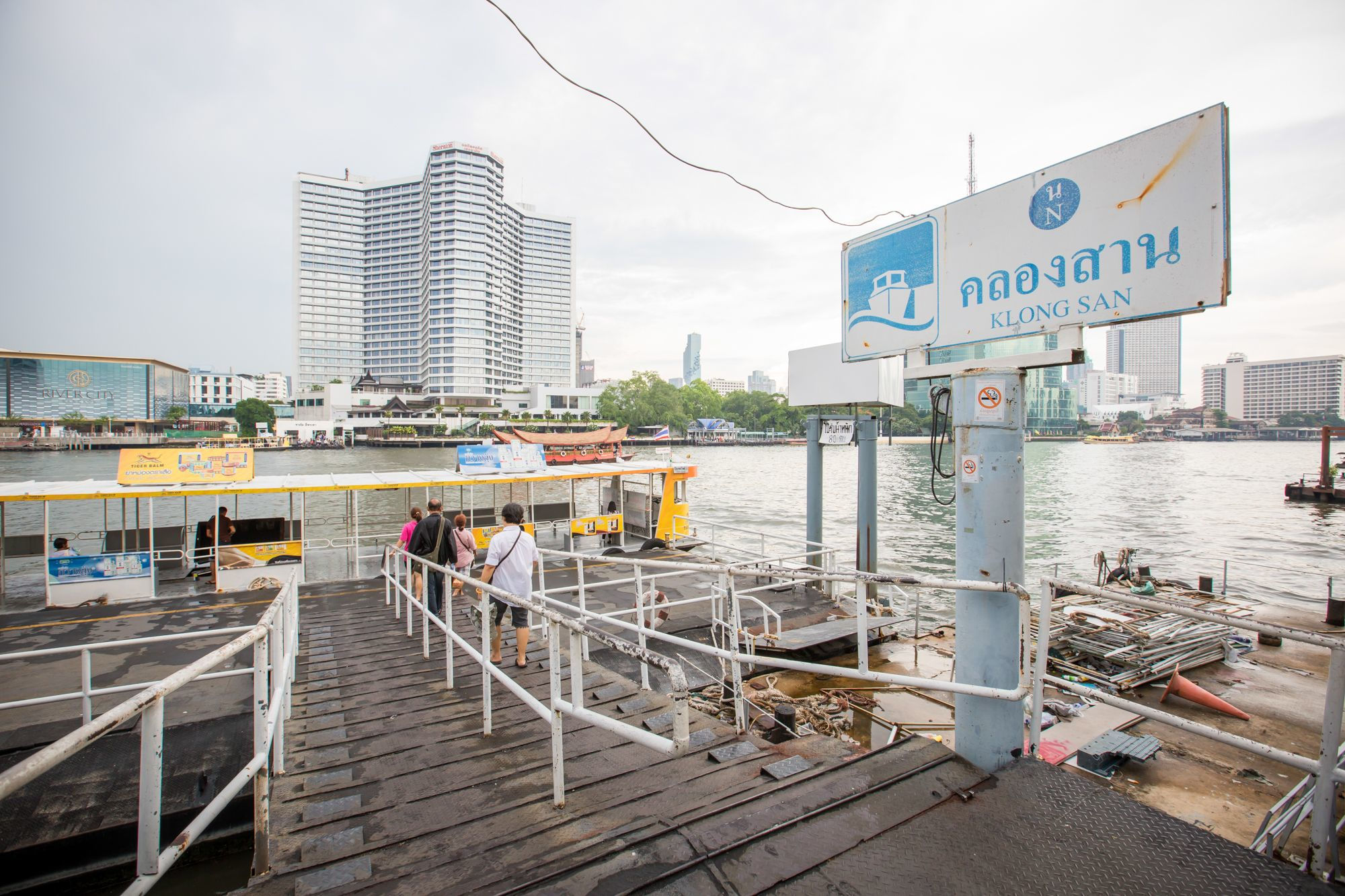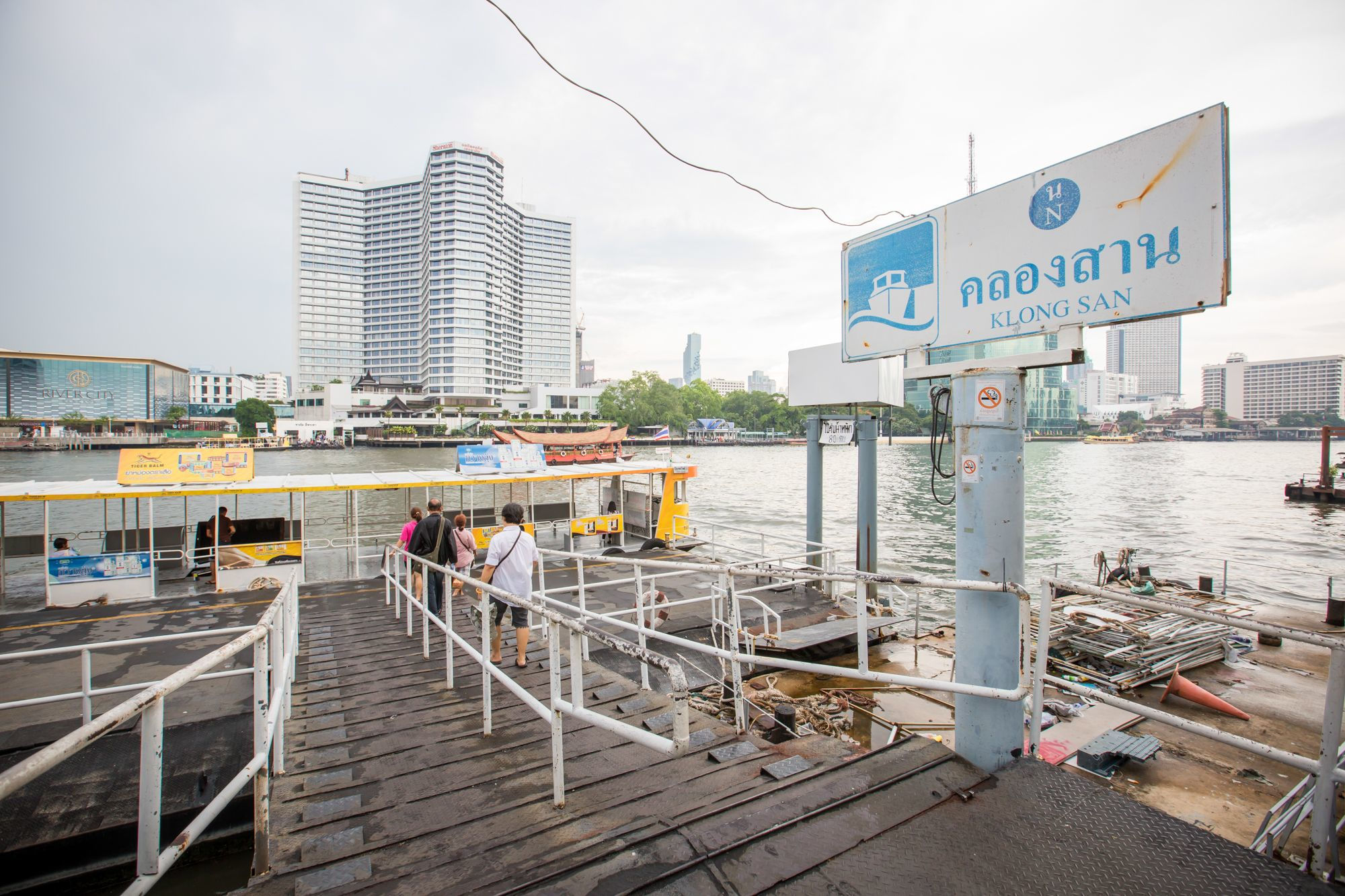 The cheap three-baht shuttle boat from Si Phraya Pier (adjacent to the Royal Orchid Sheraton Hotel & Towers) delivers you directly to the market's riverside entrance, and the panoramic view looking back across the water towards the sprawling hotel complex is a perfect excuse to pack your good camera for this day trip.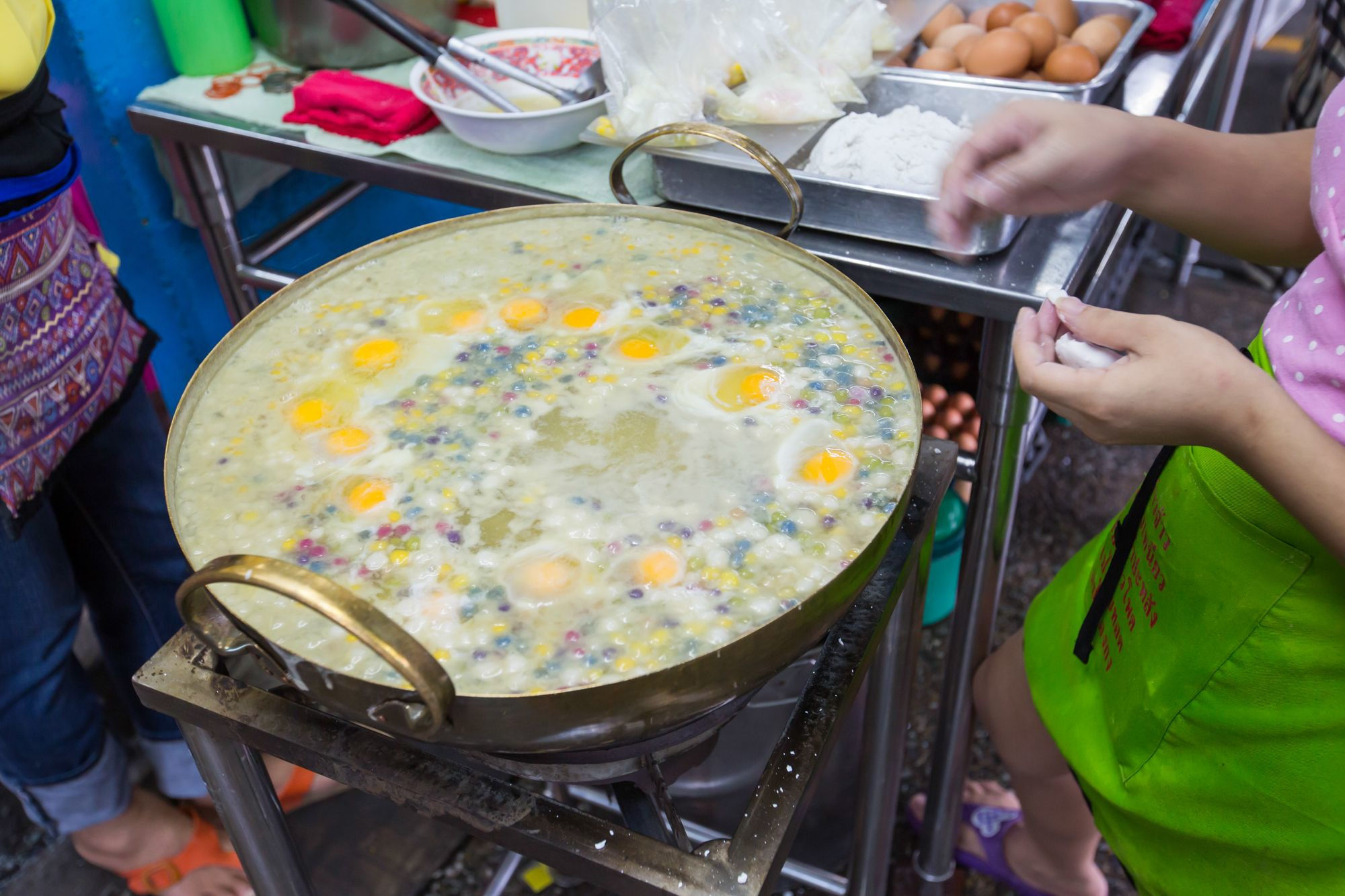 Stepping off the pier, it's easy to explore the maze of alleys at Klongsan Plaza on foot. Stop off along the way for some tasty street food bites (like grilled pork skewers, spring rolls, barbecued squid or fresh fruit), or find a seat at one of the air-conditioned restaurants that serve everything from Thai dishes to sushi and sandwiches.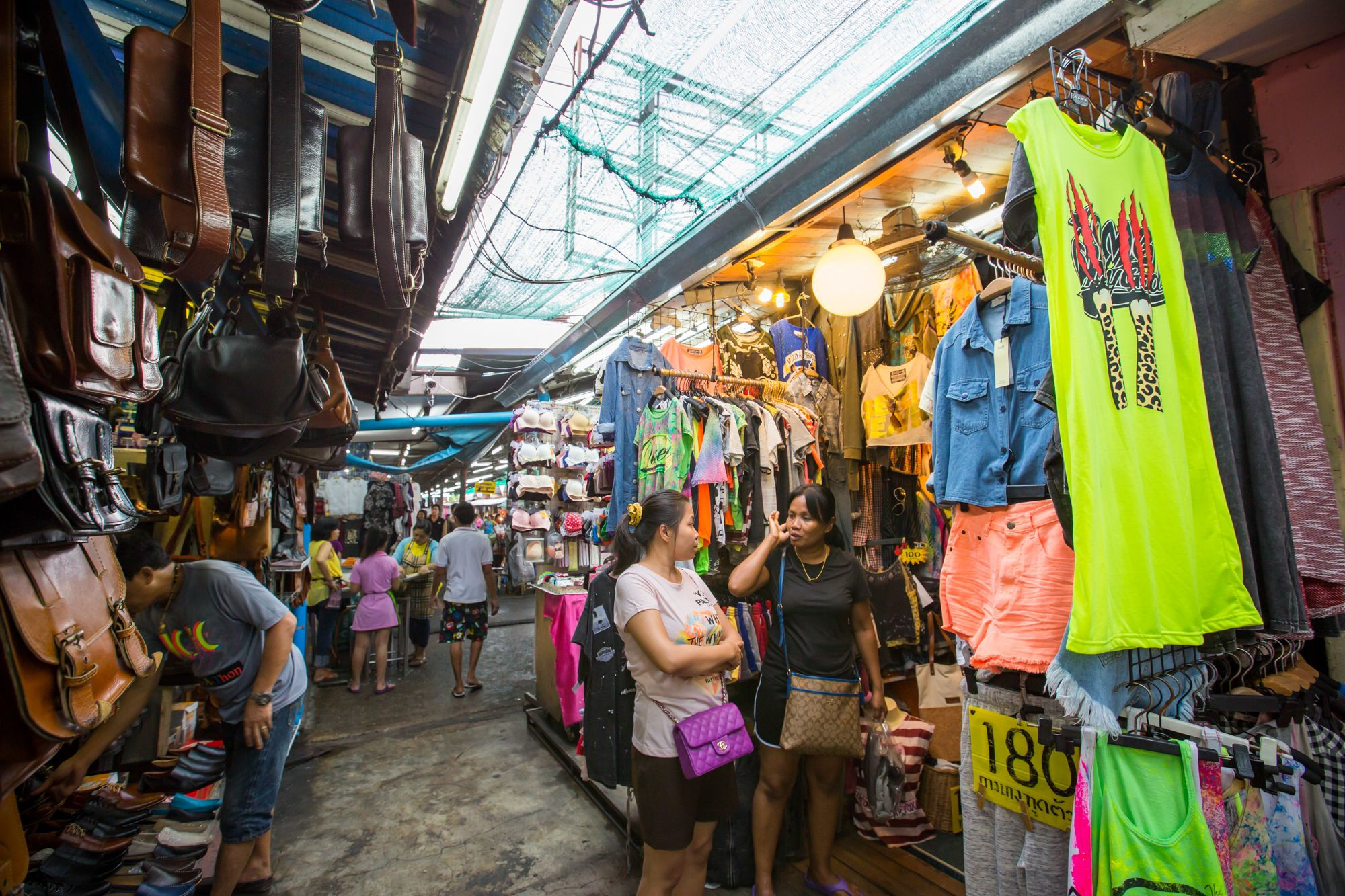 If you're in the mood for some shopping, then expect to find all the regular Thai market goods such as bags, shoes, accessories, t-shirts, electronics and cosmetics. The whole market (ie. all the stalls, vendors and shops) is owned by locals, which means you'll be getting a much fairer price compared to some of the capital's more tourist-oriented markets like Chatuchak and Asiatique.
Walk through the market and you'll soon reach Charoen Nakhon Road (five minutes' away if you're walking fast, or more like an hour if you keep stopping to bargain with the local vendors). This busy road is filled with yet more food options, but it's after dark that this neighborhood really comes alive as around a dozen or so local bars open up, offering cheap drinks, live music and a genuinely friendly local atmosphere.
If you're in the area on a weekend, it might also be worth checking your calendar to see if the slightly more hip Knack Market is ongoing. Held over the last weekend of every month at the cool Jam Factory, this flea market-slash-farmers' market specializes in yet more street food, locally-sourced produce, vintage clothes, art, music and crafts.
Reaching Klongsan Plaza is quick, easy and, if you're traveling from the Royal Orchid Sheraton Hotel - you'll pay next to nothing. The Royal Orchid Sheraton also provides a complimentary boat service downstream to Saphan Taksin Pier by the BTS Skytrain, meaning the rest of Bangkok is just a few minutes away.